Naschmarkt Vienna Opening Hours
The Market is open every day of the week except Sundays.
Stalls selling foods are open every morning by 6am as of course people come here to buy things to cook their early morning breakfasts!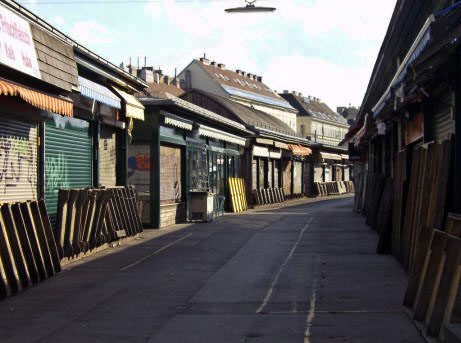 They don't close up until around 7:30pm on Monday to Friday but close early on Saturday at around 5PM.
Restaurants and cafes are open later, till almost midnight on every day they are open which is Monday to Saturday.
On Sundays almost everything is closed save a few coffee stalls who serve mostly the proprietors of other stalls who have come in on the closed day to clean or do maintenance on their stalls.